Impur is a place for celebrating, for parties and for having fun. You can visit us and have a drink whenever you want. Alternatively, we also offer these options:
1 PRIVATE OR CORPORATE PARTIES
Impur can be reserved as a venue for private celebrations for up to 40 people. We will prepare a selection of cocktails and food to fit in with your envisaged event.
2 WORKSHOPS FOR INDIVIDUALS OR COMPANIES
A unique opportunity to enjoy a highly original activity, either as a celebratory event or as a company get-together. Our barman will introduce you to the art of cocktail-making at a practical 2-hour session.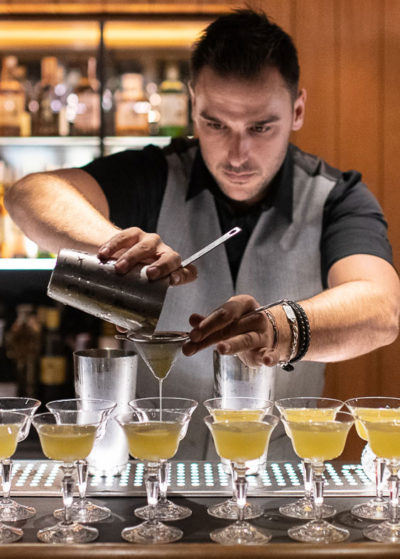 3 GROUP TASTING SESSIONS (GIN AND TONICS OR COCKTAILS)
Learn how to make cocktails and differentiate between them, find out the origins of some classic cocktails and gain a special insight into this fascinating world. If gin and tonic is more your thing, we will explain the history of gin and tonic and how to mix them, and you can sample a selection of amazing combinations.